KakaoTalk, where people and the world come to get connected
Connecting people,
the world and more with KakaoTalk
Leading messenger service
with goals of becoming the world protocol
Enjoy KakaoTalk, anytime, anywhere,
in real-time, for free
Free Chats
KakaoTalk is free of charge with internet connection, wherever you are in the world.
Engage in lively chat with friends with KakaoTalk's 1:1 and group chats.
Send and receive chat and multimedia messages such photos, videos and more.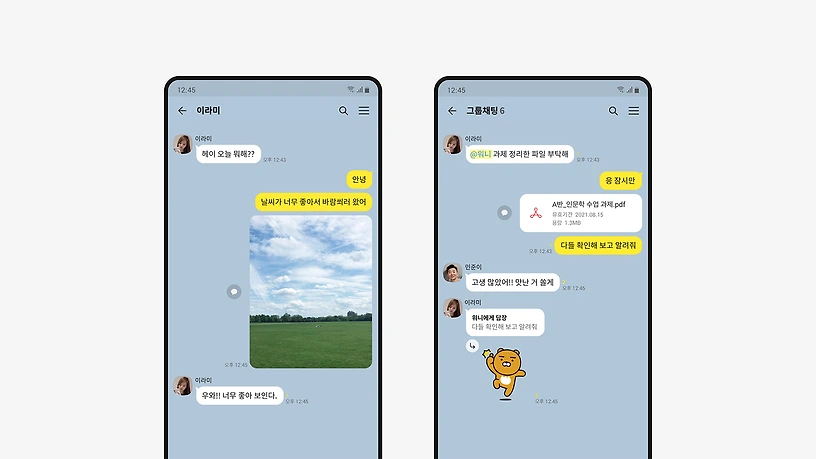 Emoticons
Sometimes it's difficult to express your feelings with words alone.
Emoticons (emojis) can help express yourself to the fullest! Share your thoughts and emotions more accurately with emoticons.
Kakao Shopping
Shop today through KakaoTalkQuickly and easily look through products offered on KakaoTalk's fourth tab, Kakao Shopping.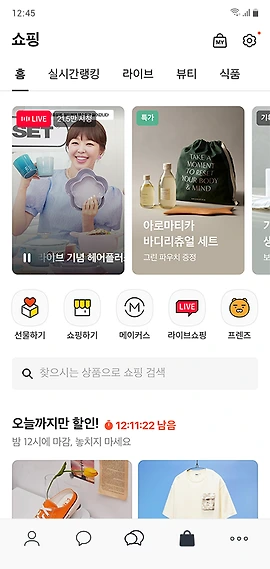 Kakao Channel
Business platform anyone can create for free.
Showcase your products or services in the Kakao Channeland share it with other KakaoTalk users.
Kakao Mail
KakaoTalk is all you need!
You can also access email from KakaoTalk.Exchange emails more conveniently with Kakao Mail, where you can getemail notifications and have Jordy help you with simple replies.
Theme
There are ways to spruce up your KakaoTalk, which you use daily.Include your favorite photo and characters to create a customized theme and share it with friends.
Wallet
KakaoTalk Wallet, Your Safe Haven for Valuable Assets!
Experience seamless online and offline authentication while managing your financial assets, digital documents, and bills effortlessly, all conveniently stored in your wallet.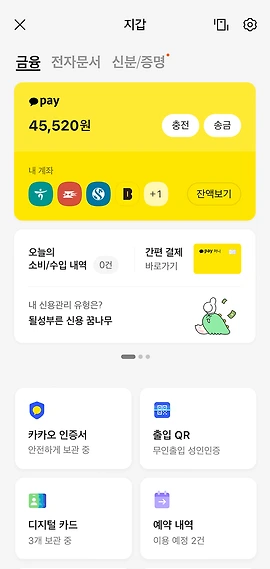 Kakao Lab
New features are tested by users in the Lab before it is officially added to KakaoTalk.
The Kakao Team continues to strive to provide only the best services.
list view
맨 위로 이동