The accurate and fun driving assistant,
Kakao Navi
The uplifting driving assistant provides
fast and accurate routes,
and transforms your tedious drive
into a fun part of your daily life.
Kakao Navi also offers car maintenance services
all drivers need.
Fast and accurate navigation
Kakao Navi utilizes users' actual data and real-time traffic information to find you the fastest route.
A wide map view and convenient search tag.
Search and save destinations or places on the wide-screen map. Use the search tag to easily find gas stations, parking lots, electric car charging stations, as well as restaurants, pharmacies and other places that might come in handy.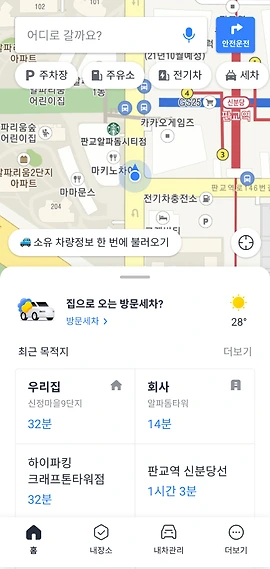 Simple way to play music and radio.
What's your song of the day? Easily find and play songs that fit your mood. Also search songs with your voice so you can drive safely!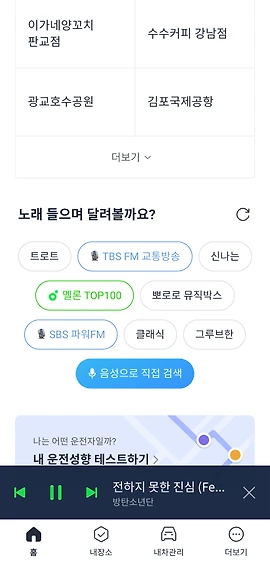 Use your navigation on a bigger screen
Kakao Navi can be used in both Android Auto and Apple CarPlay.
Connect your phone to your car and use Kakao Navi to the fullest on your big car display.
Car maintenance has never been easier.
Find all services you need for car maintenance in the My Car tab.
Car wash and car maintenance comes to you.
Car wash and car maintenance services served by the manager of your choice of company, comes to your location at the time you want!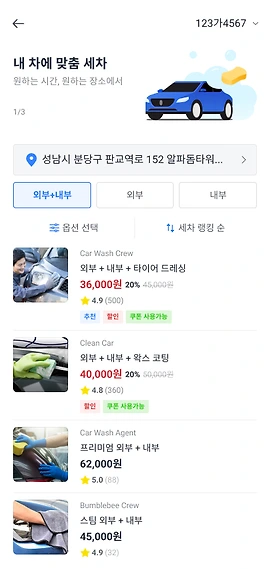 Cashless, punctual and convenient valet service.
Use the Kakao Navi app to request your car for valet service in advance, and save more time by paying automatically with your credit card.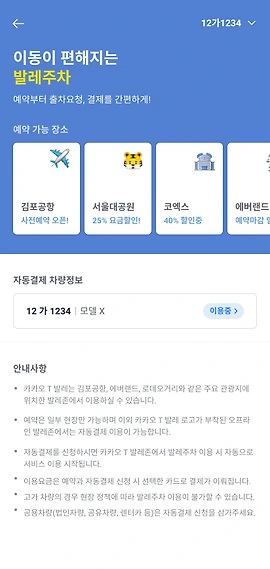 Recharge your electric car with simple link process!
Search for charging stations near you with your registered vehicle information. Recharge your electric car and pay by scanning your QR code or NFC tag.
Get an overview of your driving habits with the Kakao Navi's driving report!
Use the driving data on your navigation to learn about your driving habits, such as which roads you speed on and where you press down on the breaks.