The easiest way to show you care with KakaoTalk Gift
Give something special
to a special someone by conveniently sending gifts through messages.
Be there for their highs and lows.
Easily send a warm message and heartfelt gift through KakaoTalk anytime your friends need congratulating or a shoulder to cry on.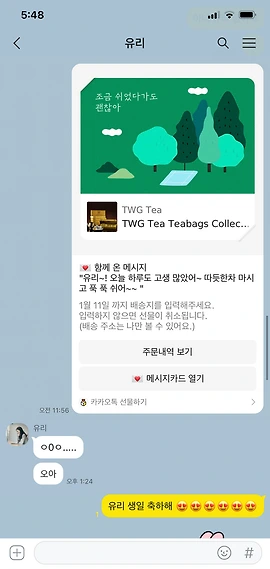 Say goodbye to gift-giving anxiety.
Go to your friends' wish list and gift history for gift ideas and let your friends select the gift's color or fragrance or other options that may be available for that gift.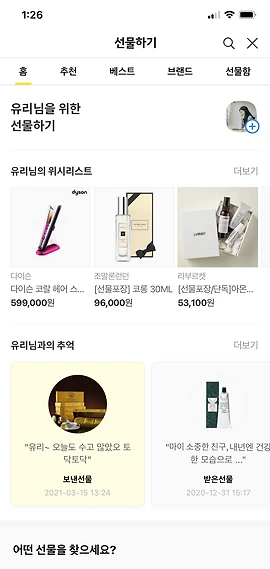 What do people really want?
The gift trend rankings, which is shown by gender and price range, provides insight into bestselling gifts, as well as gifts people really want.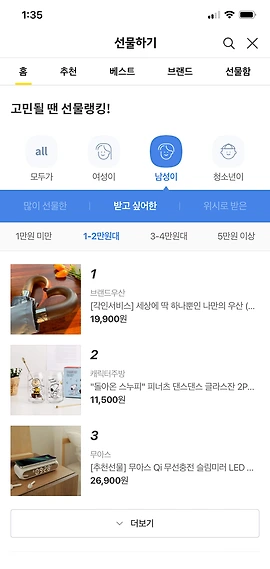 Buy business gifts at KakaoTalk Gift
Easily purchase and receive promotional and marketing gifts in bulk through the business gift platform "Gift for Biz".