Enjoy a wide variety of products sold by KakaoTalk Store sellers, as well as special offers.
Shopping is all about timing, Talk Deal is now open!
Everyday at 5pm! Meet carefully selected, high quality products at Talk Deal prices!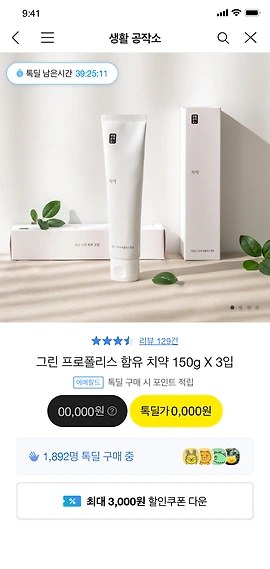 Only for Kakao Store friends, friends-exclusive products
Friends-exclusive products are offered only to Kakao Store friends at a special price.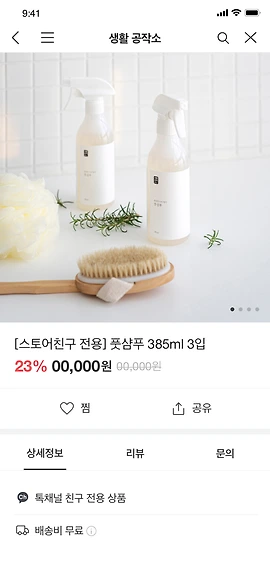 Tell your friends and get a discount with Share and Save
Share a product with your KakaoTalk friends, and you and your friends can all purchase the product at the maximum discount price.